First, the fun! 4th Grade Folics is having a Lunchbox Linky. OK, my lunch is quite boring, but I love it! Almost every day I have a peanut butter sandwich and an orange. If the oranges are nice and sweet, I feel like I've had dessert. Sometimes I just go crazy and have a cup of pudding, too. I have this cute lunch bag a friend gave me - it makes me feel special :)
I always finish up with one of these Brach's Nougats. You can tell they are a Christmas candy, so I have to stock up in December, but they have a nice minty flavor, so I have wonderful breath when the kiddos come back :)
As far as my lunch time, it's at 12:20. I always used to eat with one of my teammates, and sometimes one of the other 2 teammates would join us. Then my lunch buddy moved to a new position and I had sad times, 'cuz nobody else wanted to stop working and eat and chit-chat. But then I decided

YES

I want some adult conversation. So I go to the lounge and eat and there's always somebody in there and we usually talk about silly things. We get 40 minutes, but once a week I have recess duty and only get 20 minutes. Other days, I only take 20 minutes and spend the other 20 getting ready for my afternoon.
See what everyone is eating: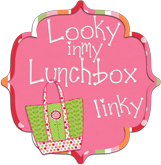 Now, my grrr. Thursday was just a horrible day. I felt like all my kiddos were loud and off task. And especially during centers, when I'm supposed to be doing Guided Reading, I was continually saying, "What is your job?" My diabetic lied about going to the nurse, my SPED kid just whined and whined that he didn't get it, and my behavior problems (uh, challenges) were challenging! And that evening, I went home and just vented. I even sent notes home with 3 children - got two back and had better behavior on Friday.
BUT - ah, here's the deal. I think I was in a better mood of Friday. OK, let's not call it a better mood. I was determined NOT to let them get me down. I made up little songs when someone was bugging me terribly. I used my "happy" voice, not my growly bear voice. And things were better. Why do you think that is? (ha, ha!)
I hate to think that Heather at Heather's Heart is right - ok, I don't really hate to think that, and I'm pretty sure she's right. MY attitude makes a HUGE difference in my classroom. I only wish I could remember that when things get just a teeny bit stressful.
I am having a NO WORK weekend - because I worked all last weekend, and (ha, ha) I totally forgot to bring home what I meant to work on, and I just made an Executive Decision not to go get it.
Have a great weekend! Sara